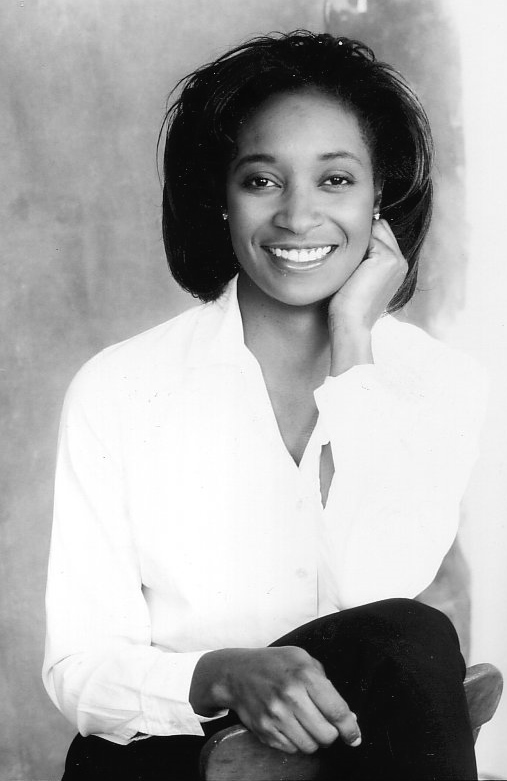 Let Shae shape up your wardrobe and
Join our V.I.P. Class Act program.
As a personal stylist for Class Act Tuxedo over the past 19 years, I have had the opportunity to suit up thousands of men from diverse backgrounds . My goal is to help eliminate ill-fitting and outdated garments in your wardrobe and assist you in putting together looks that will bring out the best in your appearance. In fact, many of our customers visit several times a month to rent or purchase with the confidence that they will look great for the occasion.
With such a demand from our regular customers Class Act Tuxedo has created a V.I.P. program that is designed to:
* Provide Priority appointments for consultation and selection of clothing/accessories
*Provide up to date information on new arrivals via email
*Offer private viewing of new arrivals and pre-selected outfits designed specifically to meet the customers wardrobe needs and personal style
*Provide on site alterations by our in house tailor (Sal)
To participate in our V.I.P. Class Act program mail a postcard with your name, email address, and fashion need to:
Shae/Class Act Tuxedo
26459 Ynez Rd., Ste. A, Temecula, CA 92591
Wardrobe credits include: Styling Customers within and outside of the U.S., Reality Shows, Red Carpet events, Film Festivals, musicians, Award Shows, Video/Photo Shoots, and Theater.
Shae, along with her husband Sal, is the author of "The Suit as Lifestyle (Best Suit for the Occasion)" 2015, and "The Suit As Lifestyle: Self-Image, Etiquette & Manners" 2014. Books are available at London Publishing & Company and Amazon.com.
Nick Kozik - 9th Grade Composer/Music Student at VMHS (Nick is playing all of the instruments: drums, piano, organ, and guitars. The upright bass and trumpet sounds are produced by notes he programmed through his computer)
Thanks Nick!
Attention to detail:
Changing your wardrobe up to suit each season is paying attention to detail. You should be mindful of fabrics and colors. Here are some tips for the seasons: Spring (cotton or linen material and pastel colors); Summer (cotton or linen material and bright bold colors blue/ green/ purple/yellow); Fall/Autumn (wool material and warm dark colors red/ brown/ orange); and Winter (wool material and warm cool colors blue/ black /grey). Don't forget to coordinate your accessories (sports jackets, blazers, vest/waistcoat, shirt, tie/bow tie, socks, pocket squares) to reflect seasonal change.

What's trending- Smart casual dressing is what's trending today.
The look of sophistication for any occasion has been made easy by simply mixing and matching separates in your wardrobe. This look of pairing a dress pant/ jean or khaki with a patterned button down shirt/ t-shirt/ or colorful cardigan, a plaid sports jacket, and a slick pair of shoes has given men plenty of options to look pulled together for work or play.
Separates and accessories available in a variety of patterns and colors.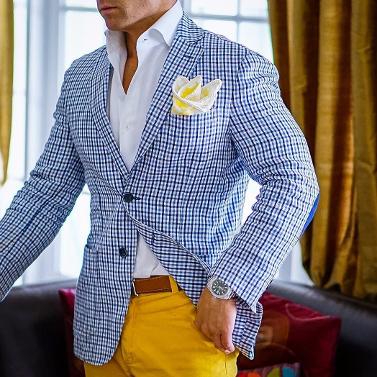 Blue the new black - The color blue offers a fresh approach to mixing and matching your wardrobe.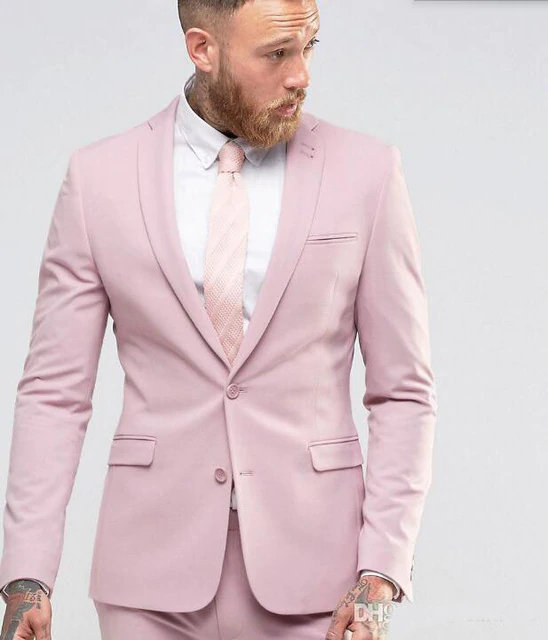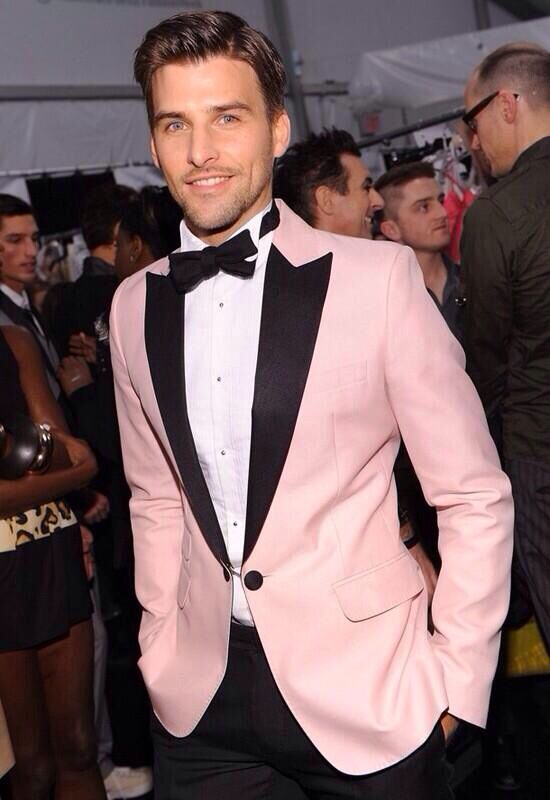 The color pink is what's hot this spring for suits and tuxedos. The color is elegant, fun and fashion forward. It's a great look for making a statement at prom or a wedding.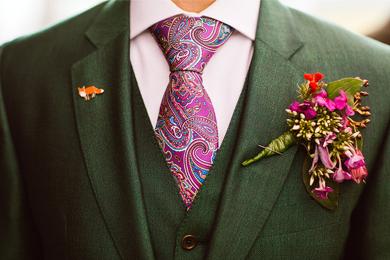 What's trending -
The color green has been quite popular with our grooms and businessmen. The color is rich, exciting
and looks great on light or dark complexions. Whether it's an olive green or hunter green suit, pair it with bold
contrasting accessories to leave a lasting impression.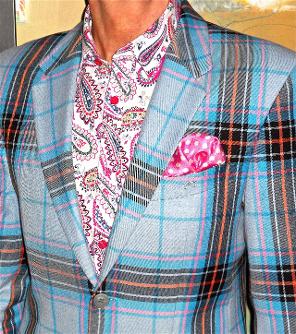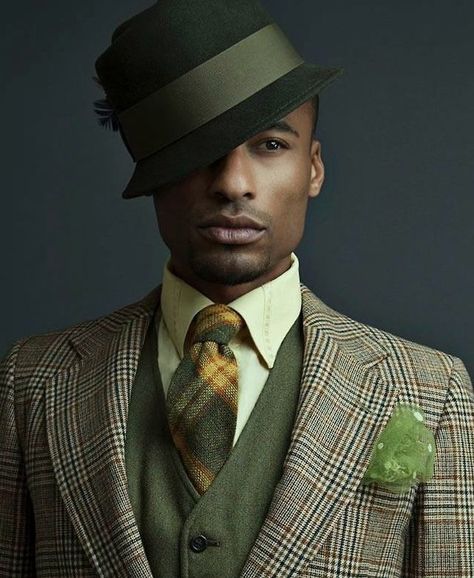 Dressing over the top with confidence
is what's trending today. Our customers are looking for that something extra that goes beyond the expected to making a statement. A great place to start with exploring a unique look is to work around a plaid jacket. These jackets usually have several colors interwoven, which makes it easy to go bold when accessorizing with a shirt, tie and or hat.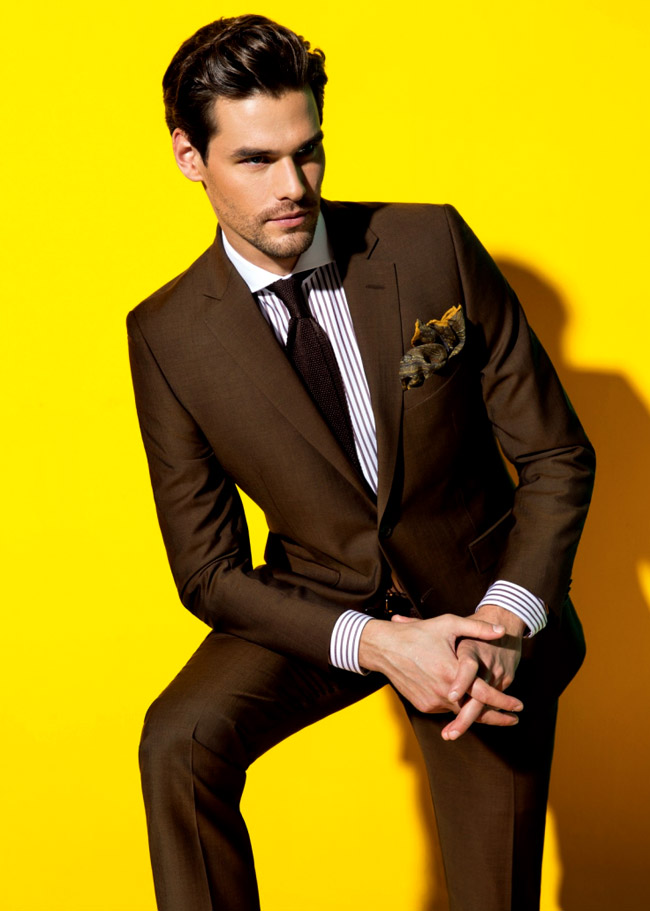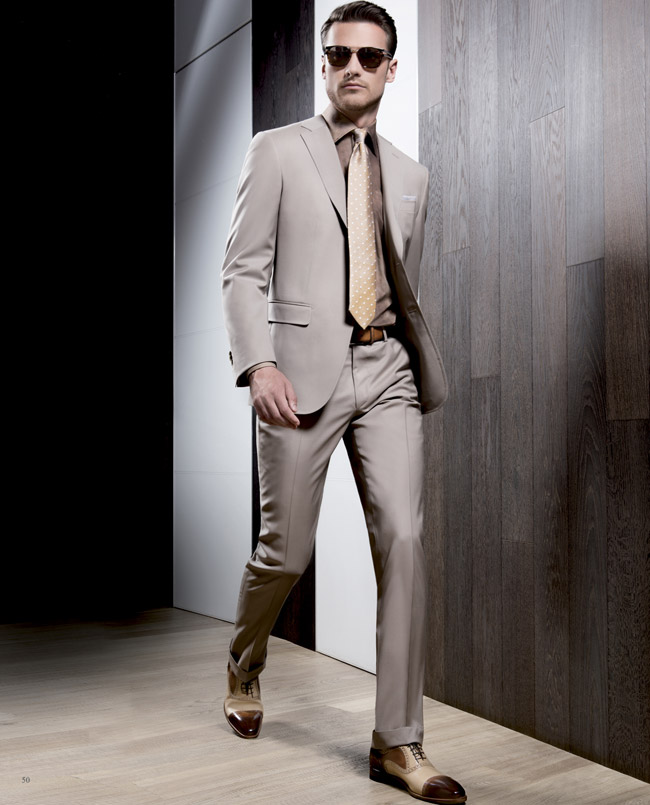 The Brown Suit trend – Although brown is less formal than black, this color is great for weddings, business, and casual events. Mixing brown with other neutral colors gives you the stylish look of Gatsby all year.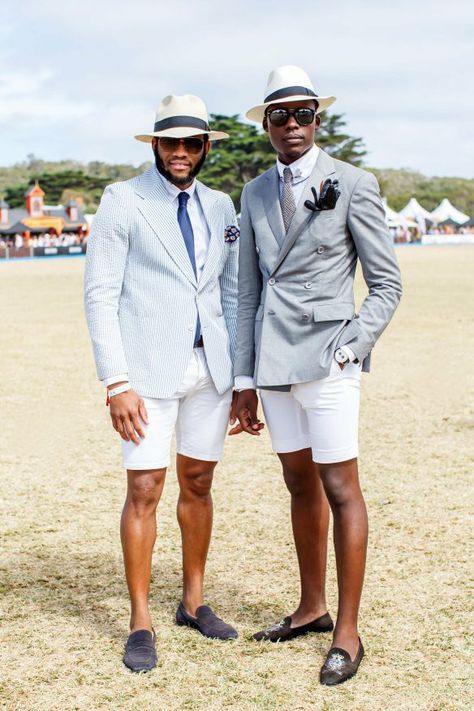 What's trending - The short suit set is fun, cool, and a great look for outdoor casual events.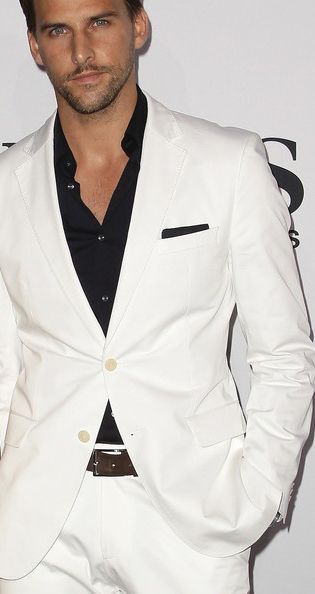 A white suit for summer is a must have in a wardrobe. The look is bold, lightweight, and ideal for any occasion.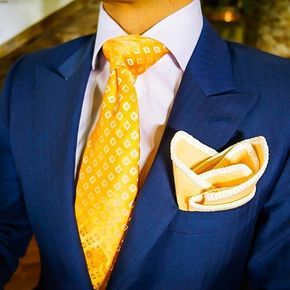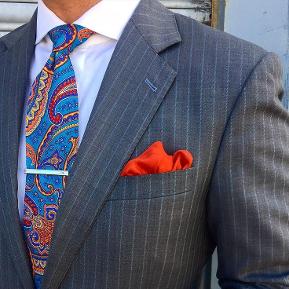 Make a bold statement -
Mix and match bold colors and patterns to transform any suit.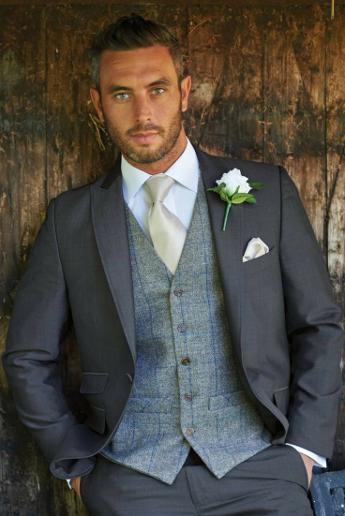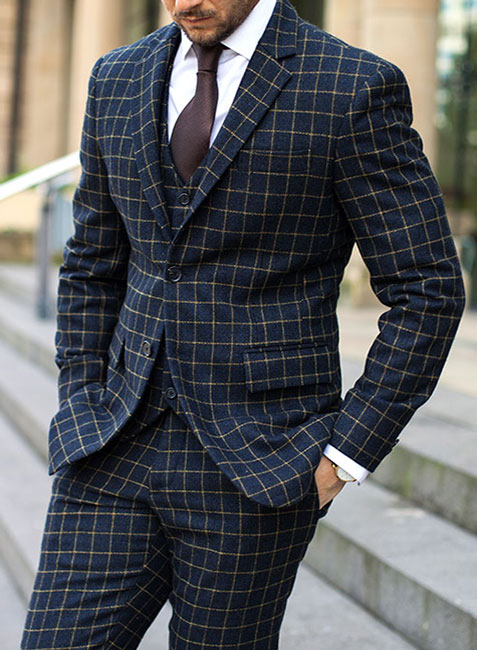 Vintage or farm wedding looks for the groom has been a year round request. The tweed, herringbone, or windowpane suit with vest is mixed and matched with a variety of colors to compliment the bridal party.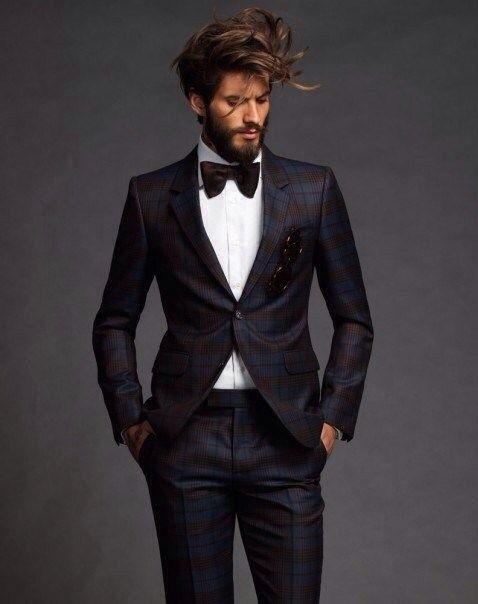 Suiting up for the occasion
The classic plaid suit has made a major comeback in men's fashion. This style suit is great for any activity (formal, semi-formal, business, leisure). Dressing this suit up for a wedding can be simple by just adding a bow tie.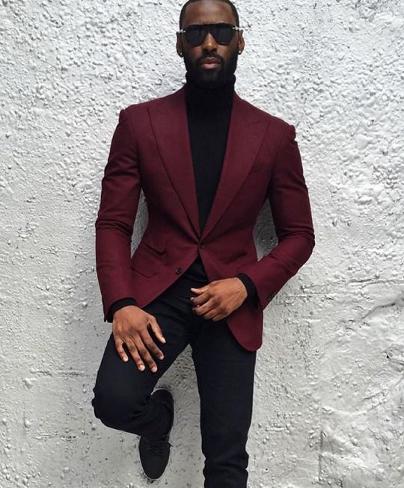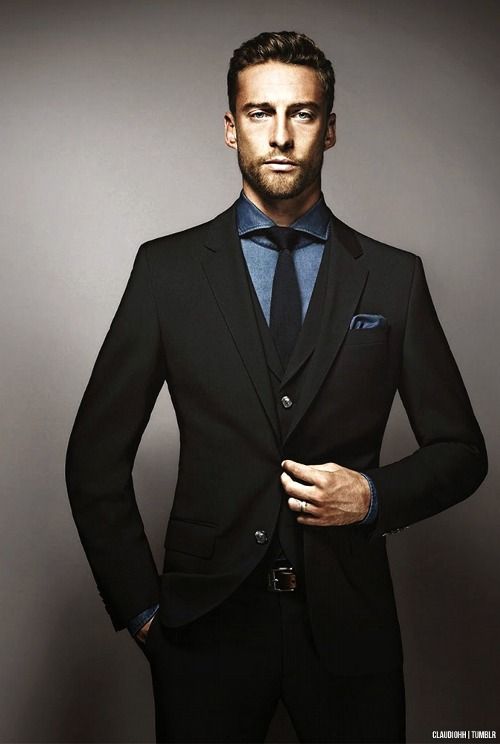 Fall and Holidays are here
It's time to add fall colors to your wardrobe and to make use of shelved sweaters and denim. Selecting a jacket in burgundy, brown, rust, red, navy or black is sure to elevate your look and turn a few heads. In addition, accessorize a suit jacket with denim or a sweater to acknowledge the change in season.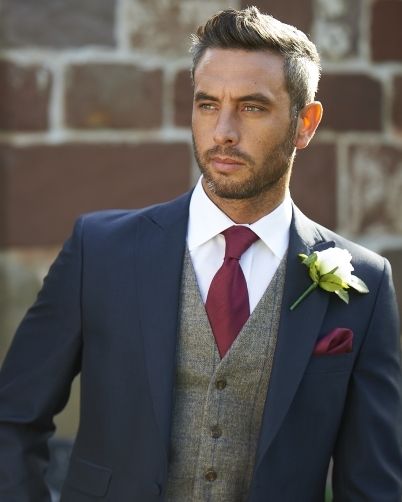 The latest trend in groom attire is stepping away from uniformity and mixing it up with colors, patterns and textures. As pictured, the groom is wearing a blue peak lapel jacket, contrasting tweed vest, crisp white shirt, burgundy tie and matching pocket square. This look has a classic and fashion forward appeal.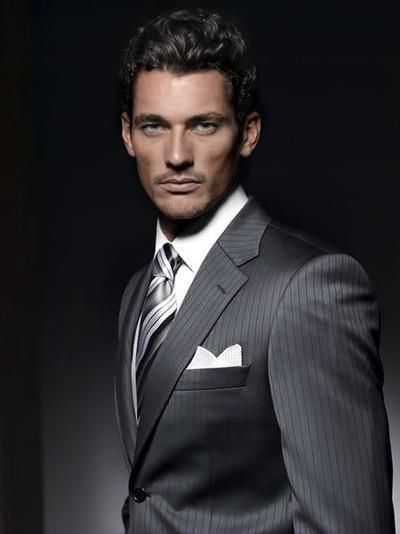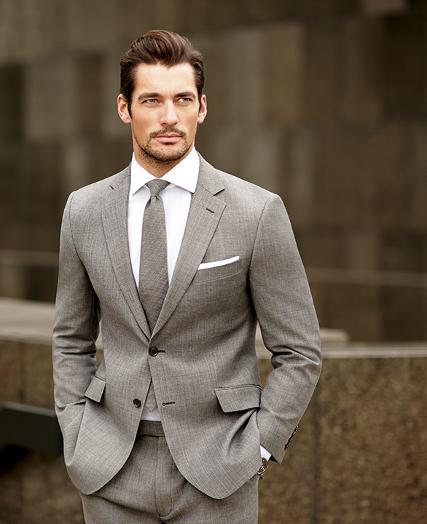 Dressed for the occasion
Selecting the right suit and accessories is key to being appropriately dressed for any occasion.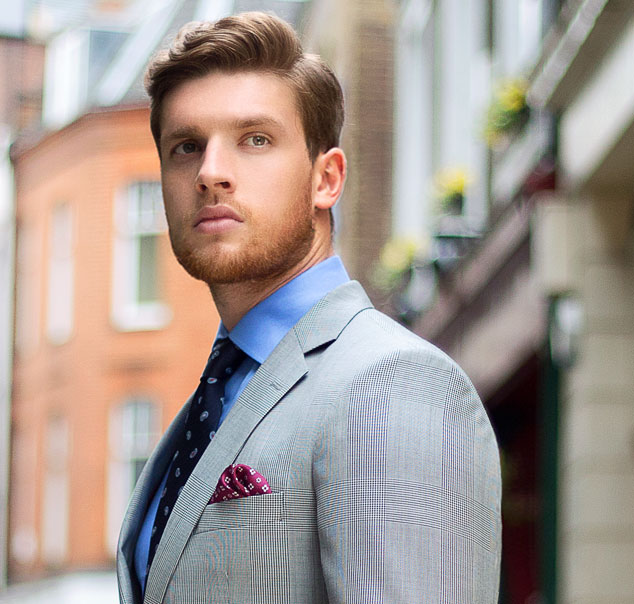 Take a classic windowpane suit and make it fashion forward with a colored shirt, contrasting tie and pocket square.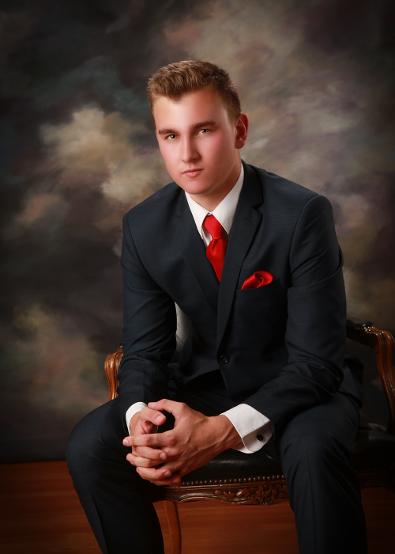 The Athletic fit
Our Customer Kase has been coming to us for years to get suited up for prom, graduation, weddings, and now for college events. With an athletic build and standing over 6'3", the key to suiting up Kase properly is in taking accurate measurements, having a variety of styles , and the ability of our in house tailor (Sal) to customize a suit where needed. Kase is wearing a slim fit Navy Suit.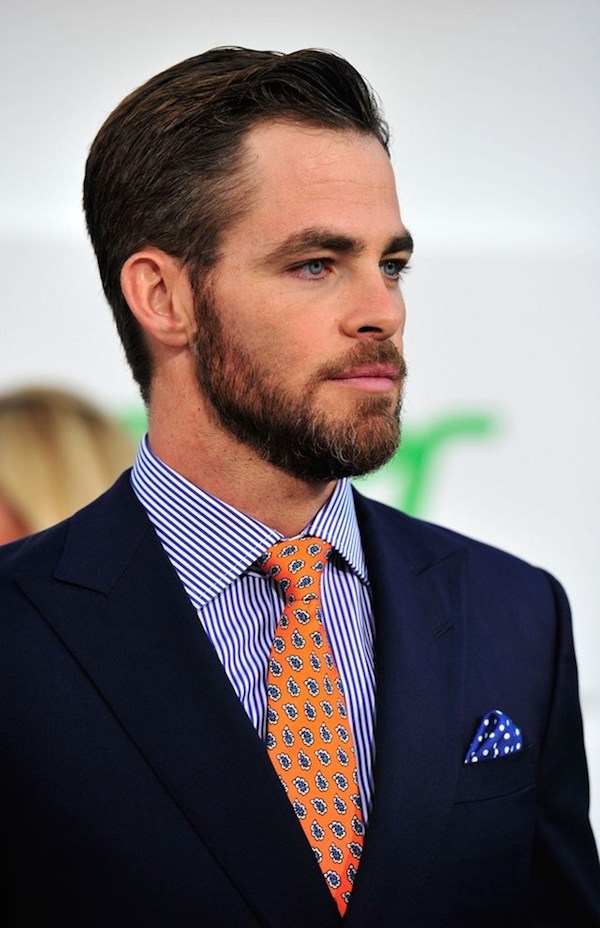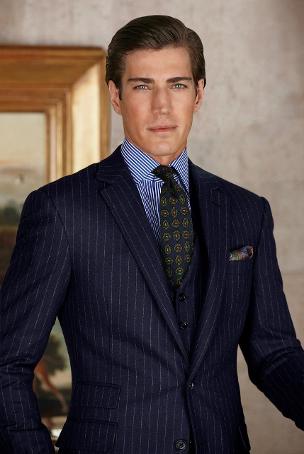 Wear something Blue
The navy blue suit is anything but boring. Its contemporary color gives it a youthful appeal, while still maintaining a level of sophistication. This suit looks best when paired with contrasting and patterned accessories (shirt and tie). The navy blue suit (solid or pinstripe) is ideal for any time of day and suitable for any occasion.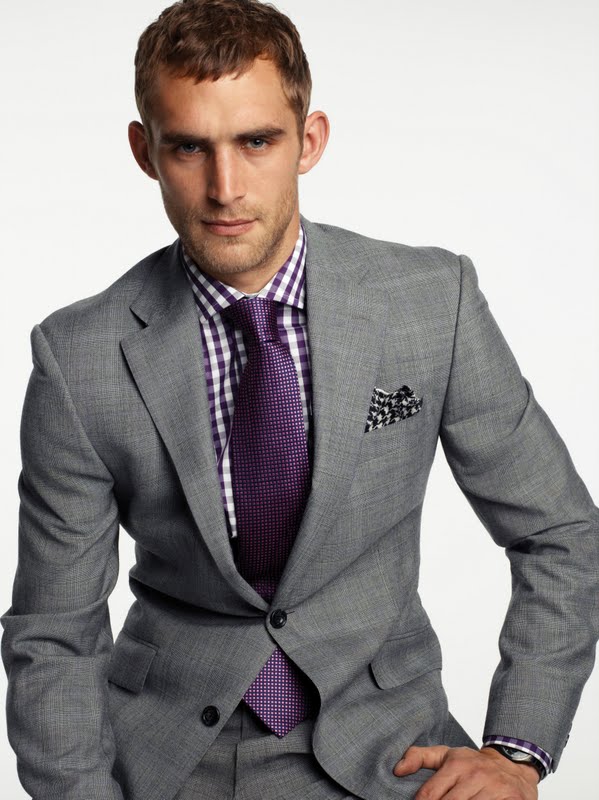 Grey Suit Trend- The grey suit has become the "go to" suit. With its many shades from light, medium to dark this suit is appropriate for any occasion. Many of our grooms are selecting grey suits for their wedding party, as well as our customers looking to buy for the first time. When accessorized properly, the grey suit can make a great fashion statement. Mix and match shirt and tie patterns to give a fashion forward appearance.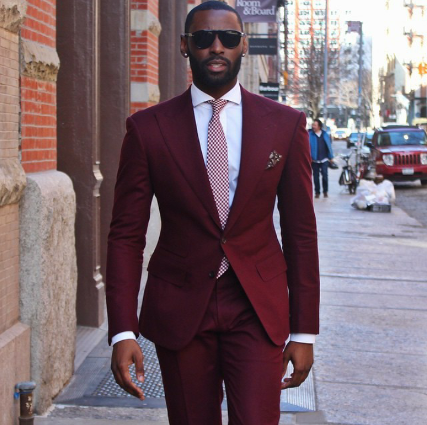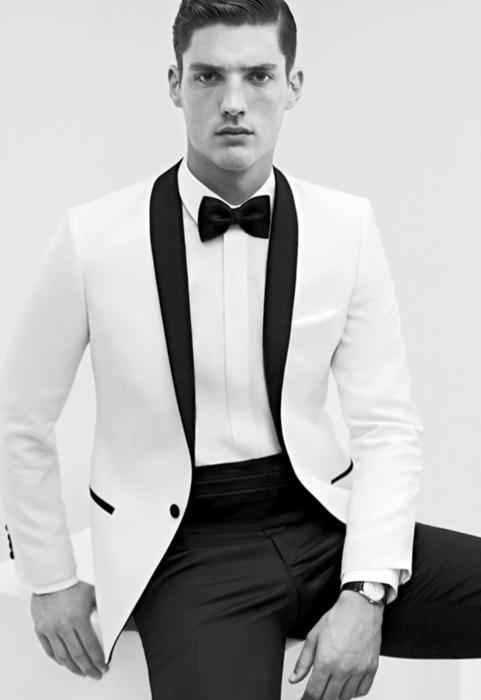 What's trending in groom attire - Today's groom is offering a different point of view as to how we define groom attire. The traditional black tuxedo will always be appropriate for a wedding ceremony, but grooms are requesting a look that is either less formal or one that is unique. At Class Act Tuxedo/Suits, we have dressed grooms in various combinations of gray and navy, plaid suits, tuxedo jackets with black and white lapel/ navy and black lapel/ burgundy and black lapel/ ivory and black lapel, sharkskin suits, outfits with suspenders or a vest (no jacket), suits with colored shirts and contrasting ties, the options are endless. This fashion shift is one to be observed and appreciated when done with class.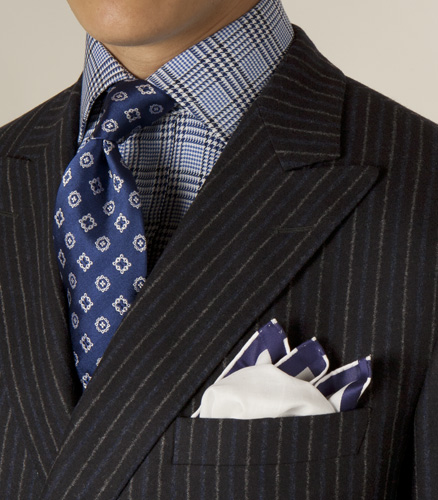 The Pocket Square: The pocket square is a square piece of hemmed fabric that is worn in the breast pocket of a jacket or blazer. With 72 ways to fold a pocket square (Tweedsman Vintage), this small accessory has the ability to transform your look whether its business, formal or casual. To highlight your personal style wear a pocket square that has a contrasting color and pattern from the tie, and experiment with some of the different folds. Pictured are some of the many ways you can fold a pocket square.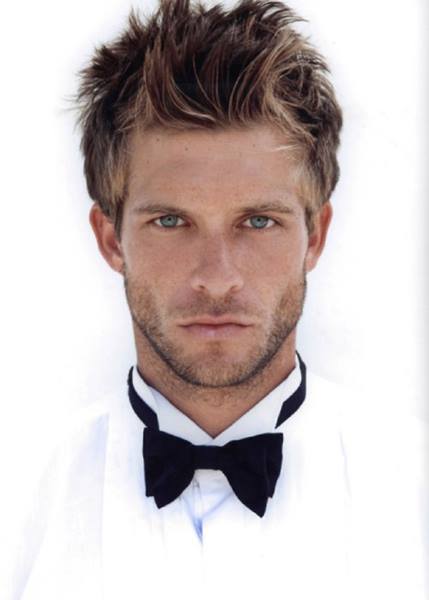 New definition of "Clean Cut" -
Many of our grooms and their groomsmen are sporting facial hair. This look is handsome and should be well groomed when going all out in a suit or tuxedo.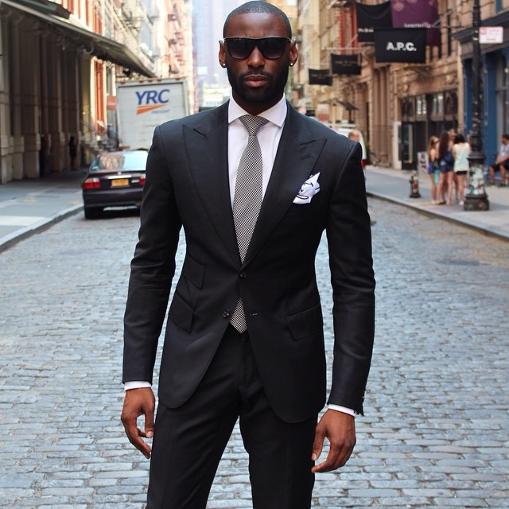 You are what you wear:
Your clothing and how you carry yourself usually go hand in hand. What you decided to wear each day informs others as to how you want to be perceived and treated, so make sure you are conveying the right message when presenting yourself to the world.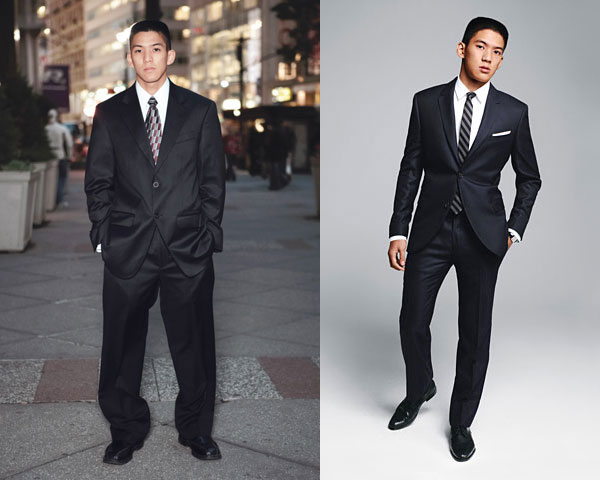 Pulling your look together:
The words "fitted" and "good posture" are key to looking pulled together. A suit that fits well complements your body type and good posture complements the suit.
Modern day function - The Ticket Pocket Suit: Today, the suit with a third outer pocket or "ticket pocket" has gained much attention. The third pocket was traditionally used for train riding tickets or for equestrians to have easy access to their money. The ticket pocket allows access to items without having to unbutton your jacket. Today, the pocket can be used not only for tickets (travel tickets, theater tickets) and cash but is convenient for holding your business cards.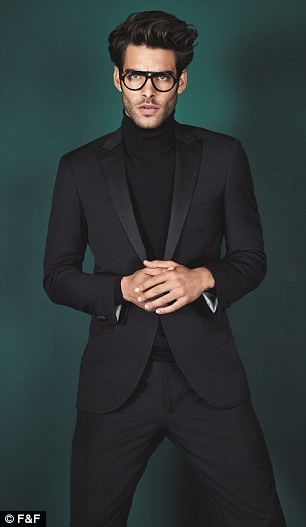 Dressing for the Holidays – It's that time of year when we can pull out our stored sweaters and do some nice layering with a tuxedo or suit. Put a spin on tradition and replace the tuxedo shirt or button down dress shirt with a handsome turtleneck sweater or cardigan.
When and how to wear a plaid/windowpane suit-
The windowpane suit has both horizontal and vertical pinstripes that intersect to make boxes; the pattern should be bold and straight forward. This suit can be worn anytime of day to take the place of a basic black suit. The fit should be tailored, and shirt fitted. Don't hesitate to mix colors and prints with this suit it has a vintage appeal with a trendy edge.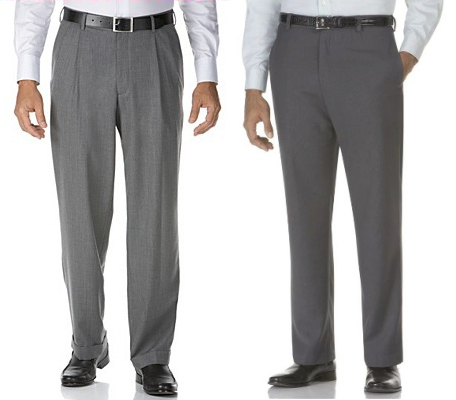 What's the difference in a pant style? To wear a pleated or flat-front pair of pants really depends on the individual. A pleated pant is more traditional and provides more room than a flat-front pant that is more slimming in look and cut. The hem on a pleated pant should be cuffed, whereas the flat-front pant has a straight hem. Both pants look great with a suit and serve their purpose in accentuating your body type. To decide on which one looks best on you give both a try. Pictured on the left is a pleated pant and on the right is a flat-front pant.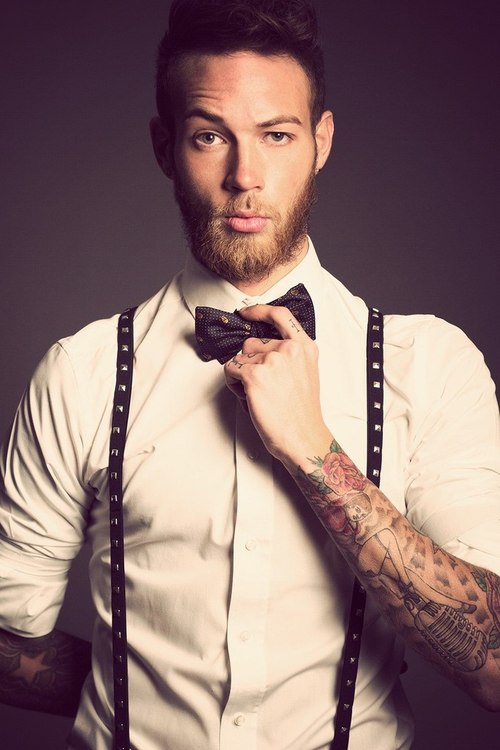 Suspenders or Braces- What used to be considered for older men or to keep your pants from falling down is now one of the hottest accessories in formal wear and business attire. Suspenders add the unexpected element to a suit. When on they just seem like they belong. They come in a variety of styles, colors and textures. Just one more detail to give us something to pay attention to and to talk about....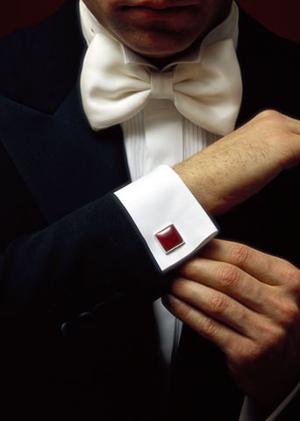 Cuff links - "It's all in the details" Cuff links are typically worn on the cuff of a shirt for special occasions and for important business meetings. With such an array of cuff link styles available, men can sport links that are fitting for any themed event. Cuff links that are for particular sports such as golf, football, tennis are cool to wear for casual events. However, for formal events (weddings, balls, black tie dinners, and high powered business meetings) cuff links that are handsome and not too over the top add an element of style and are most appropriate. How to wear cuff links: Flatten the cuffs, align the opening for the link. Open the link, put the swivel through the opening then lock the link to keep it in place. Make sure the decorative part of the link is facing up for all to see.