Just Suits For Men specializes in suit retail and rental for men of all sizes. In men's fashion there are suit sizes for every body type. The availability of men's short suit sizes is often a challenge, as well as suits for big and tall. To ensure that we accommodate our customers, Just Suits For Men (A Division of Class Act Tuxedo) carries a wide range a sizes starting at 34 Short up to 60 Long (2 or 3 piece with pleated or flat front trouser). Fitted shirts with a sleeve of 30-31 up to 38-39 are also available. Onsite alterations and same day service. For additional information please call 951-296-5885 Class Act tuxedo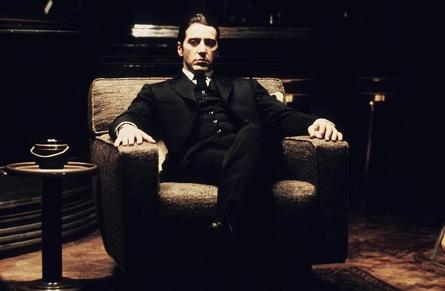 Pictured is Al Pacino as "Michael Corleone" in the Godfather. He definitely took control of the suit situation - Well fitted and classic.
Pinstripe suits are best worn when the space between the
stripes is minimal and the overall look is fitted.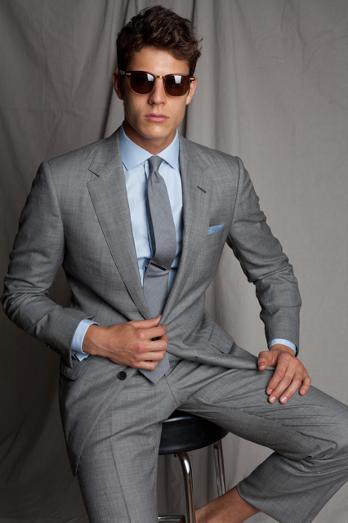 Handsome "Elegance" is the look you get when your suit is fitted,
clean, and pulled together with a fitted shirt and proper accessories.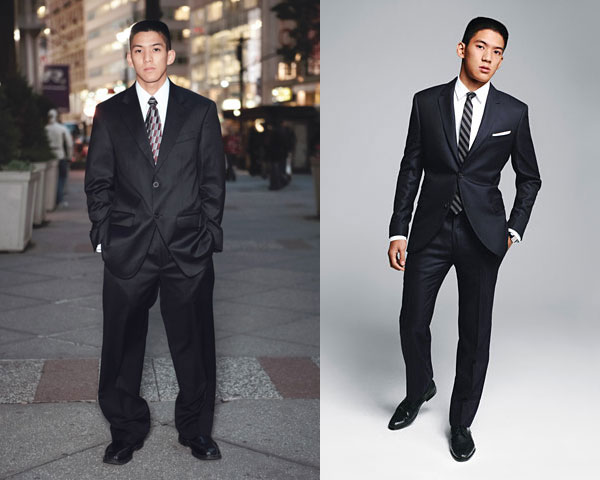 The words "fitted" and "good posture" are key to looking pulled together. A suit that fits well compliments your body type and good posture complements the suit.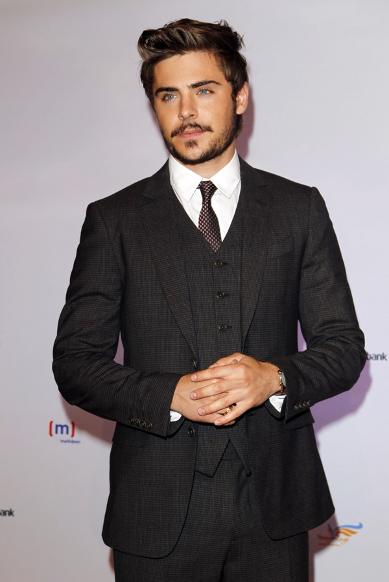 A three piece suit is always a sure look. It is timeless and classic.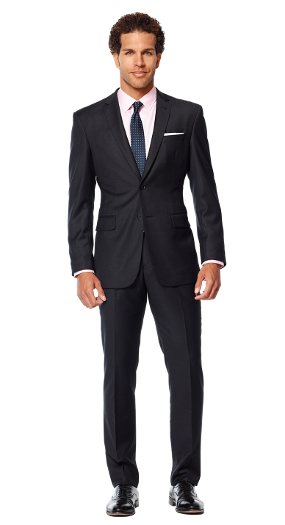 Slim or Modern fit is the look you're striving for when wanting to make a lasting impression.